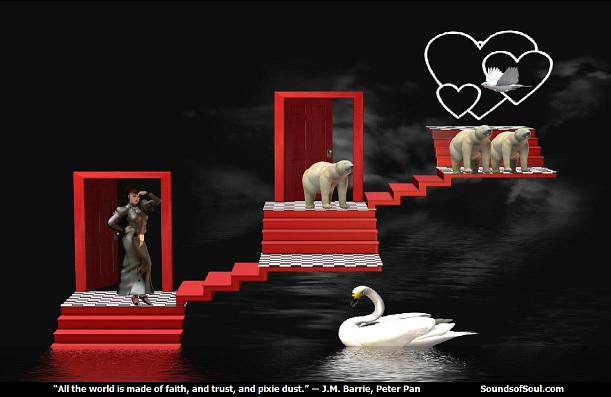 Theme party ideas are a great way to spice up a party. Sometimes a party can turn out to be pretty boring. Especially, if it is not a kids' party or if it is not a birthday party. In times like these themes used for a party make the party more interesting.

Nowadays many people are indulging into theme party ideas. There are lots of innovative ideas to make your party memorable. Wouldn't you like to hear your party being the talk of the neighborhood? Well if your answer is yes, then theme party ideas are just the type of things you should be looking up for your party list of needs!

Starting from adult interests to the young generations' interests theme party ideas that will cover every type of persons dream idea for theme party!
Some of these ideas are as follows:

1. The 1920s theme
Charleston, champagne, silent movies, charades, conga lines, flappers, chandeliers, jazz club atmosphere, white tablecloths, etc.

2. The 1950s theme
Letter sweaters, 'sock hop', poodle skirts, rock 'n' roll, stand up panels of cars, soda fountain, drive-in atmosphere, giant record replicas, 1950s stars( Elvis, Marilyn Monroe, Roy Rogers,etc.), "car hops" on roller skates, jukeboxes, Harley roadster motorcycle.

3. The 1960s theme
Bell-bottom pants, flower children, tie die, peace symbols. Dress as political figures of the era.

4. Arabian nights
Arabian attire, camel caravans or Nile barge, "bazaar" tent with market items (baskets, lamps, rugs), dome building, lattice arch, lighted dish fountains, Sahara desert scene, oasis with palm trees, ostrich plume tops, overhead gold stars, genies, moons.

5. Army base
Olive colored t-shirts with "Boot camp" written on the front and company logo on the back, you can even ask the caterers to mingle with the guests, set up a false boot camp that is equipped with obstacle course, serve army food (meat, mashed potatoes, rolls, etc.), try bungee jumps, laser tag as well as fireworks after dark.

6. Beach party
Sunglasses, beach volleyball, beach attire, swimming, towels, beach balls, umbrellas, hot dogs, hamburgers, oysters, shrimp and a great fruit punch.

7. Casino party
Formal attire, bingo, mouse races, casino games, black jack, craps, poker and roulette tables, cigarette girls.

8. Carnival theme
Sandwiches, macaroni salad, potato salad, chips n dip, popcorn, cotton candy, roasted peanuts, acrobats, ringmaster, clowns, clown-card invitations.

9. Classic Greece/Rome
Ancient city, marble colonnades, Greek gardens, columns, urns, cherub water fountains, Make use of Athena statues, pedestals, curved benches, stone gate walls, topiary trees, planters, grape vines and ivy, garden and angel statuary, golden gossamer fabrics, and ice sculptures of Greek gods.

10. Construction party
Jeans, work boots, t-shirts, sack lunches, hard hats, construction obstacle course, yellow lights and signs, barricades.

11. Derby theme
Formal attire, bourbon, large hats, mint juleps, candy molds(roses, horses), cake molds(horseshoes, hot air balloons), races, sterling silver, red roses, jockey colors, baskets of flowers, ice sculpture(horse) with roses around the neck.

12. Disco night
Leisure suits, platform shoes, disco attire, dance music, bouncer, disco ball, velvet-roped entrance, mirror balls, rope lights, shimmer curtains, giant character cut-outs.

13. Film night/ Academy Award party night/Hollywood party
Dress as old Hollywood characters, Oscars, awards ceremony, red carpet, movie posters, film reels, 3D stars, walkway lined with palm trees, director's chair and megaphone, giant "HOLLYWOOD" letters, movie star stand-ups.


Party Planning Related Articles
In many parts of the world, tea time is an honored tradition of refinement and elegance. Tea party can be planned for various occasions that include graduation, birthday, shower and sometimes for no specific reason at all. An afternoon tea party is suitable to celebrate plenty of occasions. Dinner parties sometimes can get really boring. The alternative solution to this are the short but sweet tea parties. In tea parties, you will get a lot of time to chat, relax and enjoy with the guests. Tea, not only nourishes the body but also replenishes the spirit down, which is essential if you plan to walk down the memory lane. Tea parties can peaceful, serene and intimate get-togethers. Your tea party can include dozens of people or only a couple of close friends with whom you want to share an intimate conversation. Your tea party can be made to be formal, casual, gala or even intimate.

When you plan a tea party, you should focus more on refreshments, tea and atmosphere that you would like your guests to enjoy as well as cherish for a long time. Some tea party ideas will help you focus on arranging the best tea cups, sugar bowls, unique serving pieces that can facilitate the experience of sipping soothing cups of tea. Teatime can co-coordinated with winter color schemes and themes as well. Variety of crystal bowls filled with shiny silver ornaments can be a centerpiece. Make use of porcelain tea set. Berries and fall fruits set the perfect theme for Thanksgiving Tea. Savory dishes and sweets serve perfect preamble for the party. Tea party can also include walnut tea sandwiches, turkey or chicken salads. The perfect sweets for the tea parties are lemon teacakes, chocolate meringues, carrot cake, raisin and banana bread.

Some other tea party ideas that you can use are:

* Start a tea club and gather along with your friends once a month. Introduce different themes every month for women and girls of all ages. The themes include gardening, health, fashion, beauty etc.

* Surprise your colleagues with a tea-break. Get some sandwiches, scones, cookies and a nice cute teapot which will help make the atmosphere a whole lot different than the usual tea-breaks at the office. Have everyone bring their favorite batch of cookies and display them on fine china platters.

One of the most innovative tea party ideas is to select a particular date and send invitations to your guest by means of invitation cards that are shaped as teapots or tea cups with an invitation attached or painted on them. You can also send invitations that are shaped like butter cookies or cute jello moulds.

Addition of good music to your cozy setting is probably one of the best tea party ideas. Use candles to create a pleasant ambience. Make your table colorful with different cookies, chocolates, dips etc. Bouquets of white and pink colors can also be set to make the room look stunning. Set a beautiful table. Set a strict dress code for all the invitees. You can also make use of scented candles and aromatherapy oils to create a wonderfully soothing atmosphere for your tea party.

You can surprise your guests with favors such as flavored tea, teapot cozies, lace handkerchiefs, demitasse spoons with teapot handles, teacups, porcelain teabag holders and even by giving them special age-old recipes printed on floral stationary. Create your own tea party ideas to make your bash more relishing!

Party Planning Related Articles